How to create custom Snapchat geofilters in the Snapchat app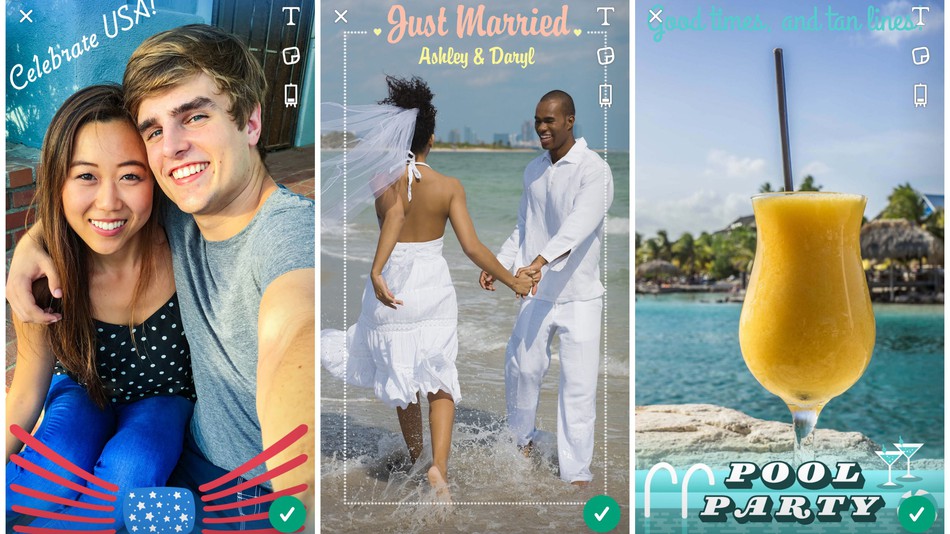 Snapchat has just made it easier for everyone to create custom Snapchat geofilters straight in the Snapchat app. With the new 'On-demand Geofilters' feature located in the Settings section of the app, anyone can design and buy a personal on-demand filter without leaving the app. Snapchat first introduced on-demand geofilters in February 2016 and one could only make and submit them on Snapchat's website. The original process was a little more complicated and required a geofilter designer to have some Photoshop expertise. The company simplified the process last year by adding a new online tool offering themed templates and allowing users to tweak the designs more easily. The new feature of creating custom Snapchat geo-filters straight in the Snapchat app is available to Snapchat users in the U.S. starting from today.
How to create custom Snapchat geofilters in the Snapchat app
Step 1. Make sure you're logged into your Snapchat account and tap on your Bitmoji icon in the top left corner.
Step 2. From your profile screen, tap Settings icon in the top right corner.
Step 3. Find 'On-Demand Geofilters' tab and tap on it.
Step 4. If you created on-demand geofilters before, you will see them here. To create a new one, tap an icon in the top right corner and browse a selection of categories.
Step 5. Select the occasion or theme of your Snapchat filter and tap to view the available templates.
Step 6. Tap on the filter you like and customize it by adding your own text and changing its size and color, adding your Bitmoji or emojis and removing the template text if you don't want it in your geofilter. To add multiple lines of text tap text icon again whenever you are ready to add more text.
Step 7. Confirm your design by pressing an icon with the green tick in the top bottom corner.
Step 8. Give your custom Snapchat filter a name and tap 'Continue'.
Step 9. Select the start and end date of your geofilter and press 'Continue'.
Step 10. Drag the map or search for a location where you want your custom geo-filter to show. The price will be calculated automatically. The price is based on the time, date and the location of your filter.
Step 11. Review your custom Snapchat filter details and when you are ready, submit it for review. You will be notified when your filter is approved: it usually takes one business day. Review Snapchat on-demand geofilter guidelines to make sure that your filter meets the required criteria.
The difference between the web and mobile on-demand geofilter tools
When you create custom Snapchat geofilters in the Snapchat app, you can only add your own Bitmoji and cannot add friends' Bitmoji to the filters. You can also add emoji and stickers.
Also, the prices for the filters made on the website and in the Snapchat app vary slightly, due to Apple and Google commission on in-app purchases. Filters created and purchased on the website start at $5.00, while those made in the app are $5.99 or more. The final price depends on the timing and location of your on-demand geofilter.
According to Snapchat, users make "tens of thousands" of filters each day, in addition to the business filters made by brands. In fact, Snapchat on-demand geofilters have been this year's "hot graduation gift".
Do you plan to create custom Snapchat geofilters? If you have already done so - tell us about your experience and share your design with us by sending in to hello@snapchatdaily.com.