Facebook destroys Snapchat with a new product, comes up with its own name for it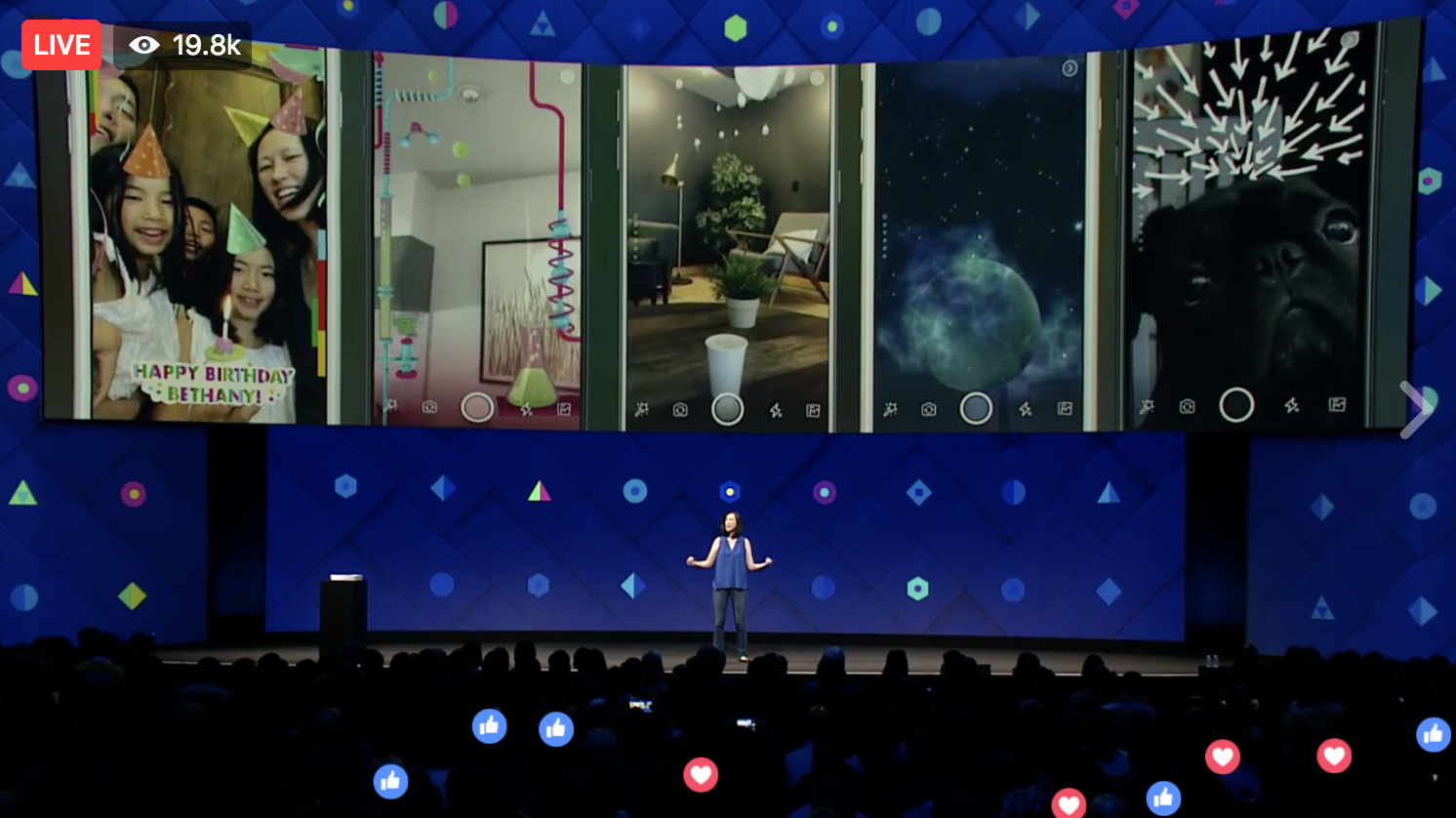 While many criticized Facebook for blindly copying Snapchat's features (Facebook didn't even bother to come up with its own product names when they introduced Instagram Stories and Facebook Stories), looks like the new product announced by the company during its F8 developer event in San Jose this morning is a real game changer. With AR Studio and Facebook Frame Studio tools developers from around the world can create augmented reality filters and interactive effects for Facebook's new Camera Effects platform. Snapchat's Sponsored Lenses can only be developed by brands and the company itself.
Facebook Frame Studio debut
While AR Studio is in a closed beta at the moment (developers can apply for access), Facebook Frame Studio is available to developers all over the world starting from today. Announced by Deb Liu, Facebook's vice president of platform and marketing, Facebook Frame Studio lets developers create and upload simple, static overlaid image filters and digital frames to an image that then appears in Facebook Camera, for friends or a page followers to enjoy. All this is possible without writing a line of code.
"This new content type brings AR to everyday life," said Liu during her presentation at F8 earlier today. The content will eventually be compatible with Facebook's future augmented reality hardware.
At this stage Facebook will not allow branded frames however it's expected that the company will monetize the platform in the future. Snapchat Sponsored Lenses have been a huge success, "driving 3x higher brand awareness than mobile norms, as well as a 2x lift in purchase intent, on average" (according to Snapchat Internal Data; Measurement via Millward Brown Brand Lift Insights as of 3Q 2016). AT&T, Gatorade, Chase, BudLight, Kraft and many other brands used Snapchat Sponsored Lenses to advertise their products.
Facebook Frame Studio in action
When developers create frames, Facebook's camera will recognize specific objects such as a coffee cup for example, and surface-related effects like steam coming off the cup or sharks swimming inside the coffee. 
There are three inputs that will trigger augmented reality effects: facial detection, sensors (for example gyroscope and location), and Scripting APIs that will pull in data from other apps. Manchester United, EA and Nike were announced as launch partners.
In addition to Facebook Frame Studio, in the AR Studio developers can make effects for Facebook Live, integrating Giphy Live animated GIFs into the AR-powered live experiences.